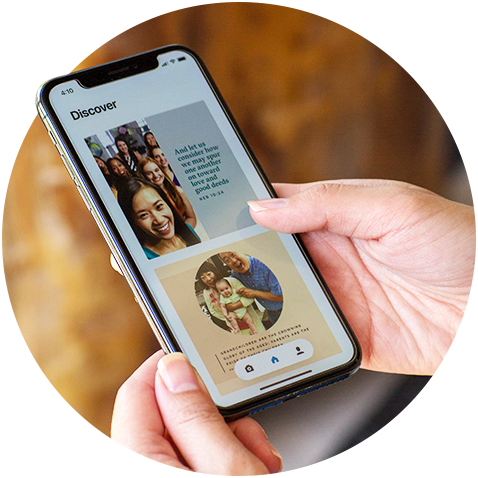 So long, Bible Lens. Thanks for the memories!
In 2018, we launched Bible Lens to help reveal Scripture in your life's special moments. And it's possible that one day this feature could live inside the Bible App.
But, for now, rather than continuing to expand Bible Lens, we're focusing instead on creating new features that help you seek God every day—like Prayer and Verse of the Day Stories—with more on the way.
Although Bible Lens will be removed from the app stores and will no longer work after May 31, 2020, you can keep your Bible Lens moments by saving them to your camera roll before then.
Thank you for experiencing this journey with us. We're so grateful for all the ways you shared each amazing Bible Lens a-ha! moment.
Here's how you can still create your own Verse Images in the Bible App >>